NJCFCA Leadership Conference
2019 NJCFCA 8th Annual Leadership Conference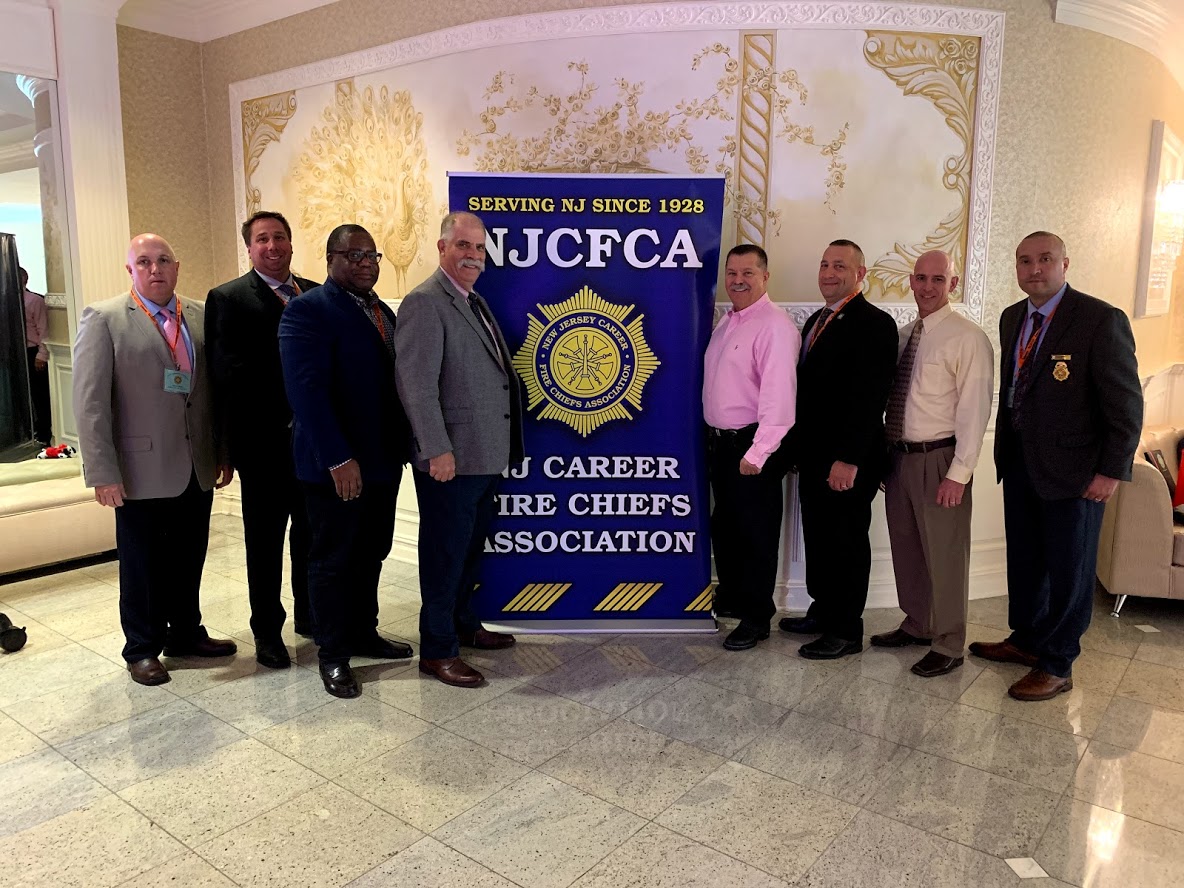 Treasuerer Nelson Wiest, Secretary Alexander Coulter, 2nd Vice President Antonion Gary, Deputy Chief James P. Smith (Ret. ) Philadelphia PA Fire Department, Dennis L. Rubin Fire Chief, Upper Merion Township, John M. Colucci, President, William Eaton, 1st Vice President, Robert Echavarria, Sergeant at Arms
WHERE: The Wilshire Grand Hotel in West Orange, New Jeresy 07052 call 973-731-7007 or visit www.thewilshiregrandhotel.com for reservations.
WHO SHOULD ATTEND: This event is designed to assist today's Fire Service Leaders with a host of challenges, from the every day trials and tribulations they encounter, to helping them prepare for the future. This program will benefit: Fire Chiefs, Assistant Fire Chiefs, Deputy Fire Chiefs, Battalion Fire Chiefs, Administrative Officers, and Shift Commanders.
WHY ATTEND: Our Leadership event consistently answers the tough questions concerning the fire service leadership of New Jersey. Expert speakers with insight on how to effectively lead your department into the future. With issues and concerns surrounding today's fire service leaders, the NJ Career Fire Chiefs Association is working to become the voice of the fire service in New Jersey.
Keep an eye out on our Facebook page @NJCFCA for updates on next year's conference.
Interested in becoming a sponsor next year, please contact us at info@njcfca.org
Page Last Updated: May 20, 2019 (07:27:11)